Wed Mar 16, 2016 10:53 pm
So Criterion Games got greenlit by EA to produce a new game called Beyond Cars.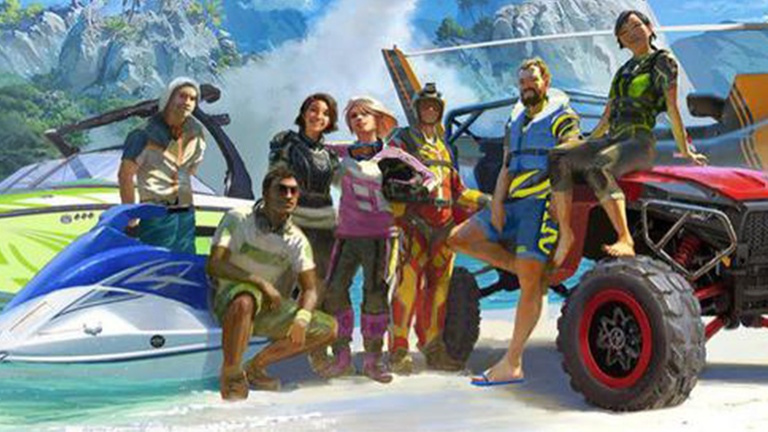 I know this is a far reach, doesn't even show any snowboards at this point. But, I really think EA would want to go this way with any extreme sports game instead of just offering snowboards to appeal to a broader population of gamers. None of the characters have been confirmed yet and Criterion says it's a new IP so I might be completely wrong. But, I personally can see how some SSX'y things could be recycled into the game.
Thu Mar 17, 2016 5:16 am
Sweet. But yeah, definitely looks like a completely "new" idea and not a spiritual successor to anything.

However it seems like this project is on hold? There hasn't been any news since its first reveal at E3 2014.
Mon Mar 21, 2016 3:18 pm
Yeah, I tend to agree, there hasn't been anything on this since they revealed it at E3. It didn't seem like all that strong of an idea anyway.
Tue Mar 22, 2016 4:44 am
I like the colorful vibe of the characters though. There's nothing quite like a game with 8-10 playable characters whom all have their own unique looks and personalities.

I can't really think of any other game series that has emphasized this kind of character variation except for SSX.

Gamers all around the globe got a taste of what multiple character engagement could feel like with GTA V. Hopefully, GTA V will pave the way for more games with multiple playable characters - with unique looks and personalities.
Tue Mar 29, 2016 12:06 pm
This reminds me of motorstorm: arctic edge. God I loved that game even though I just played a demo version of it.
Mon Apr 18, 2016 6:19 pm
I wouldn't like this one because I'm not into first person games.